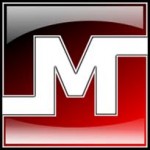 I am installing Malwarebytes more and more often these days to take care of spyware and adware problems. It isn't 100% effective and you really should practice preventative measures (see article links at the end of this tip), but it is certainly worthwhile to add it to your security tool belt if you use any version of Microsoft Windows.
Click here to download Malwarebytes
Click the green button to start download
Wait for download to start and then click Run (Internet Explorer) or Save (any other browser)
When download finishes, close all programs and go to the download location.
Double-click the downloaded file (starts with mbam…)
Click Yes twice for Windows security warnings (Vista and 7 users only)
Click Next
Click I accept button
Click Next
Click Next
Click Next
Click Next
Click Next
Click Install
Click Finish when install is through
Now the program will update
Click OK
Click Quick (3-15 minutes) or Full Scan (45-90 minutes)
IF any infected objects are found, Click OK, then View Results
On the view results page, click Remove Selected
The biggest difference between the paid version and the free version of Malwarebytes is that the paid version offers automatic updates and scheduled scans. With the free version, you need to update and scan manually. I recommend running the update and scan at least once per month.
Here are those extra tips that are important for you to read, learn and put into practice to put you and your computer in the best possible place to defend against today's security threats:
See all these steps in action here:
Leave a Reply