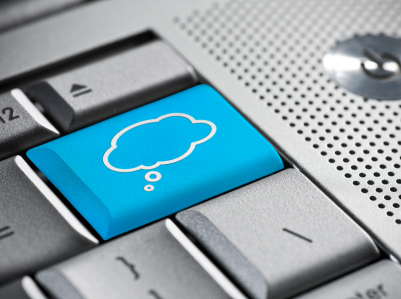 I have written many articles about Web 2.0 or cloud computing. Cloud computing means that you work with programs and/or data that are not installed or saved on your computer. Instead, the programs and/or data live on an Internet connected computer (server) somewhere else in the world. Among other things, these computers/services provide:
Security via the password and user name that you choose.
Access to the service from any computer connected to the Internet
Access to the service/data from smart phones, tablets, and other Internet connected devices.
Continuous backup.
Five reason come immediately to mind on why you should start moving your data and computing power to the cloud.
1.  Although more powerful than ever before, computers have become more unreliable than ever.
In particular, Windows computers require more expertise to keep them safe, updated, and problem free than at any time in the short history of home computers. Macintosh and Linux operating systems certainly require less technical expertise from the security standpoint, but still rely on desktop applications to create, save and edit data. Web based (cloud) applications provide plenty of power and flexibility for the vast majority of computer users while also presenting a simpler interface. And they run on almost any computer regardless of the operating system.
2.  You already spend 90% of your time in the cloud already. 
Non-business computer users spend the majority of their computer time emailing, surfing and researching the web and playing online games. Transitioning to web based mail and web based word processing, spreadsheets and more is easy and free with products like Zoho Office, Google Docs and ThinkFree.
For businesses, the ability to work in the cloud offers a lot of flexibility and savings using the services linked above and others like QuickBooks online, Constant Contact, Basecamp, Eventbrite, Freshbooks, Salesforce, and many more.
3.  Digital photography is easier in the cloud…and cheaper.
Too many computer users do not know how to properly resize and attach photos to email or gauge how many photos to attach to an email. You spend way too much money and time on ink cartridges and paper trying to print good quality pictures. All these problems are solved in the cloud by helping you organize your photos better, share them easier, and print them in higher quality and in more format… professionally.
Flickr, Picasa Albums, and albums and services from Shutterfly, Snapfish, Winkflash, and others help you do all these things much easier than any desktop application. For those who like to edit their photos, these services offer some limited editing, but Pixlr, Picnik, Fotoflexer, Snipshot, Photoshop Online, and many others provide more than enough power for almost any digital photographer.
4.  You either don't know how or are too lazy to backup your important data.
I admit that I'm putting a lot of faith in Web 2.0 companies, but I know they will do a better and more regular job of backing up your data than you currently do. These companies have their reputations and big bank rolls on the line to take backing up your data lightly.
If your data is truly important to you, learn to back it up. In the interim, your data will be much safer online than it is right now on your unprotected computer with no backup plan at all. If I've stirred you a little to think about backing up your current data, read my tips about online backup servicesthat truly do make backing up your data easier and safer than learning to burn DVDs, setup and configure backup programs and then maintain them.
5.  Using cloud computing strategies sets you free from any computer.
Since your data and applications live on the web and are accessed through a web browser, you no longer are tied to any one computer or operating system. As long as you have an Internet connection (high speed only) and a browser, you can work and play from any computer!
Plus, if you have to move to a new computer (or any device), the work in setting up the new device is slashed by at least 75%!
I keep urging you to learn about and use these services because they are coming down the pike and becoming more mainstream every day. Microsoft, Apple, Adobe and other stalwarts of the desktop continue to make their own plans to finally come on board and offer more and more cloud computing options themselves, so join this computing and time saving revolution.
What do you think? Leave me a comment below to tell me about your cloud computing experiences and questions.