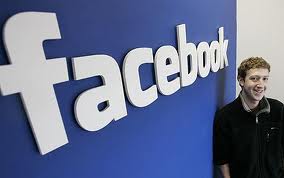 Although I am not a fan of Facebook and don't use it much myself, I realize that many of you either do use it, want to use it, or asked to use it.  There are some great resources that give good step-by-step instructions on how to get started with and use Facebook. Since I am not an expert and didn't want to create a fictitious account (against the rules, yeah right), I am listing the best resources I could find on the web for you at the end of this article.
Opening your Facebook Account
Go the Facebook web page; facebook.com
Fill out the brief sign up form asking for your First Name, Last Name (women usually list their maiden and married names), email address (twice), password (WRITE IT DOWN), Gender, and birth date.
Click the Sign Up button.
Decipher and type the words found on the security measure screen that appears (proves you are a human)
Once signed in, you will be asked to verify an email via a link sent to your email address.
Check your email for the verification link from Facebook and click it to verify your identity.
You will now be transported back to Facebook where you can begin to search for friends and create your own profile (information about yourself).
Adding or changing your Facebook profile picture
Log into your Facebook account
Click the Profile option from the right hand side of the screen
Hover on your profile picture
Click the option that says add or change your picture
Click Browse to locate and upload a picture from your computer
Uploading Pictures to your Facebook page
Note: As with most computer functions, there are many ways to do this, but I'm going to take a slightly longer route that has stayed consistent through the changes Facebook has made in its existence.
Log into your Facebook account
Click the Profile option from the right hand side of the screen
Click Photos under your profile picture
Click the Upload Photos option at the top right of the screen
Click Select Photos button
Navigate to the folder containing the photos you want to upload
Click the photo one time (hold down the Ctrl key to select multiple photos)
Click Open
Fill out the little form that appears asking you if you want to create a new album (group) for the photos or add to an existing album, change who gets to see the photo, etc
Creating a profile picture from an existing Facebook picture
When looking at a photo that you would like to use as your profile picture, simply click the Make Profile Picture option in the lower left of the screen and follow the on-screen instructions.
Saving Facebook photos to your computer
When viewing any photo on Facebook, click the Download option in the lower left of the screen.
Choose a location to save the photo
Name the photo something that makes sense to you
Click Save
Setting the privacy options in your Facebook account
Log into your Facebook account
Click the Account option from the right hand side of the screen
Click Privacy settings
Click View Settings under the Connecting on Facebook heading
Choose whether Everyone, Friends of Friends or Friends Only can perform certain activities
Click Back to Privacy button
Click Custom option at the left
Click Customize Settings
Make changes to any and all settings on this screen that you would like to modify
Good online resources for learning more about Facebook
Click Help at the bottom right of any Facebook page
Facebook 101 from LearnFree.org
How to permanently delete a Facebook Account
This information is from the Facebook Help Center:
"If you deactivate your account from the "Deactivate Account" section on the Account page, your profile and all information associated with it are immediately made inaccessible to other Facebook users. What this means is that you effectively disappear from the Facebook service. However, if you want to reactivate at some point, we do save your profile information (friends, photos, interests, etc.), and your account will look just the way it did when you deactivated if you decide to reactivate it. Many users deactivate their accounts for temporary reasons and expect their information to be there when they return to the service."
As mentioned above, deactiviting your account does not delete any information, only hides it. If you want to permanently delete your account and all the content associated with it, you need to first log back into your Facebook account, then use this link (http://www.facebook.com/help/contact.php?show_form=delete_account) to request account deletion.