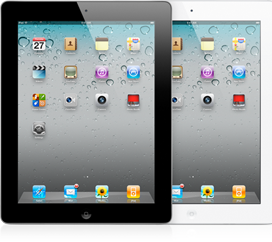 Today, we talked about the iPad and what it can do, why you might want to consider an iPad, and how to understand the basics of the iPad, the app store, and connectivity. At the end of this article, you will find a handout of the short PowerPoint style presentation I put together to start the class that I created on the iPad with the amazing Keynote app ($9.99) from Apple.
We talked about a lot of the features and how to use the App Store of the iPad, but way too much to put everything here in an article. Instead, I'm going to provide you with a great list of online tutorials, manuals, and help sites for the iPad.
Searching the web for some good tutorials results in some pretty slim pickings…even YouTube. I really think that the device demands time and the willingness to work with it to gain the skills you need…both of which are pretty easy since it is a very inviting and non-threatening device. I also plan to add some iPad specific tutorials here on HelpMeRick.com since I now own one too.
Click here to get my Introduction to iPad Presentation Handout