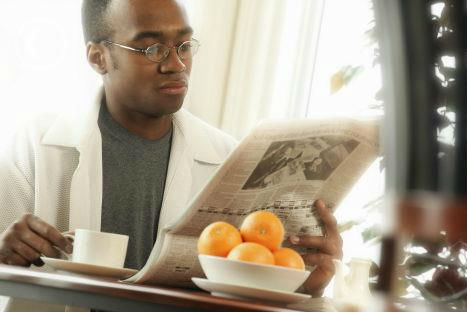 I enjoy walking to get my newspaper each morning and reading it at the breakfast table. However, I also enjoy reading my old hometown newspaper and a paper I used to read in college. The Internet makes it possible to read a large majority of newspapers from around the world.
If you know the name of your newspaper, the first thing to try is:
Click ONE time in the Address bar of your browser (long white box at the top of the screen

This will select the address that is already there, you don't need to hit the delete or backspace key.

Type: www.(the name of your newspaper with NO spaces).com (ex: www.ratonrange.com)

Press Enter on your keyboard
If the above technique didn't work for your particular newspaper, then follow these steps:
Go to Google and type the name of the newspaper you are looking for in the search box and press Enter

Look carefully through the results and click on the address of your newspaper.
Once you arrive at the newspaper of your choice, either add it to your favorites or bookmarks. You can also set it as your home page if you like by dragging the little icon next to the address in the address bar to your "Home" button on the toolbar.
Here are some of the newspapers I read online and a few other interesting newspaper related sites
This same technique will work for magazines, but most magazines don't put their full text on the web. Most of the newspaper sites I visited will have almost their entire content published. This includes classifieds (sometimes searchable), local news, and even the obituaries (the most read section of any newspaper).
Some larger newspaper sites require you to sign in as a 'member' and some of theme even require payment.