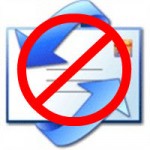 Do you currently use Outlook Express for your email? If you plan to upgrade to Windows 7 or buy a Windows 7 computer, you will need to find a new way to send and receive email.
The Outlook Express email application has been the main stay of every version of Windows since Windows 95. It changed slightly with Vista and was called Windows Mail.
With the release of Windows 7, Microsoft no longer includes the popular email program. Instead, Microsoft hopes you will download and install Windows Live Essentials which includes Windows Live Mail.
Windows Live Mail is a hybrid program that works sort of like a  standalone program, but is tightly integrated to the web. I don't like half way, personally. The program is slow, wants you to sign up with HotMail (Microsoft's web based email), and many report it as being a little buggy as well.
I recommend avoiding Windows Live Mail.
That leaves emailers with a few options
Thunderbird – Firefox's sister program that works similarly to Outlook Express.
Eudora – One of the oldest email applications and still considered to be the best by some. Free, and pay version.
Gmail – You can easily configure Gmail to retrieve email from your existing account, or make the total change to Gmail only.
Use your email provider's web based email.
Yahoo Email – I like the Yahoo system, but if you make the change to web based, nothing beats Gmail right now.
Microsoft Outlook – Extra program  with some versions of Microsoft Office for email, calendaring, and other functions. The only option of all these that costs extra money.
Are you using Windows 7 yet? What are you using for email? Planning to go to Windows 7…what are your plans for email? Let me know by leaving a comment below!
Leave a Reply