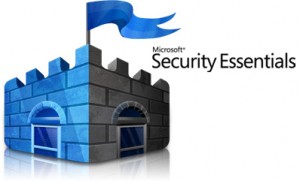 Today, I downloaded, updated, configured and installed Microsoft's new, free security product: Microsoft Security Essentials. It provides a significant upgrade in protection and usability over their previous offerings. In fact, the setup and administration is extremely straight forward. From the reviews and tests that I've read, it appears to protect PCs (Windows XP, Vista, and Windows 7) quite well and doesn't slow the computer down by being bloated like so many other security products on the market.
I will be testing it out over the next month or so and report back my findings, but for now, I continue to recommend AVG and Avast. If you are already using either of those products, stay with them. If you are using almost anything else, you can certainly give your computer a performance boost by trying this product without compromising your system's security.
Here's how to install and use Microsoft Security Essentials:
Visit the site above and download the product to your desktop or other known location. The download is less than 5 megabytes!
Uninstall any antivirus security software you currently use, which will most likely require you to restart your system.
Find and double-click the file you downloaded in Step 1 and click Run when asked what to do.
Click Next
Click I accept
Click Validate (Microsoft will only install the product on systems with legal copies of Windows)
Click Install. The installation is surprisingly fast…took less than 3 minutes on my system and no restart necessary.
Uncheck the scan after update option if you desire.
Click Finish
An automatic update will start and takes about 10+ minutes, depending on speed of your computer.
Watch my video below to see these steps and some extra settings tweaks as well.