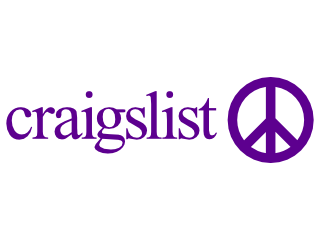 Craigslist.org is one of the most popular person-to-person commerce sites on the Internet. Started by Craig Newmark in 1995 as an email list, it has expanded ever since then to almost every corner of the United States and now operates in more than 50 countries. Larger cities tend to be much more active users of Craigslist and rural areas tend to get lumped together (like Western Slope Colorado).
First, you need to be ever vigilant, when buying or selling on Craigslist, of potential scams.
When you are the seller:
List your item with as many details as possible.
Disclose any information you know about the item (good and bad).
Make sure to also mention in the ad that the item does not come with a warranty and all sales are final (unless you are indeed offering a warranty).
Be aware of email offers, more than asking price offers, and payments by Western Union, cashier checks, or money orders.
Only deal in cold hard cash. And use a counterfeit detector pen sold at any office store to check 20s, 50s, and 100s.
Also when a potential buyer wants to look at an item, it is best to meet at a public, neutral location, if possible.
If not possible to meet in public, always meet the potential buyer with someone else present (spouse, friend, adult children, etc).
Document names, phone numbers and all correspondence.
Give a receipt (here's a site that offers free generic printable receipts…make a copy for yourself) to the buyer once the transaction is complete.
Once the item is sold, make sure to remove it from Craigslist
If you are a buyer on Craigslist:
Read the ads thoroughly and ask for details if there are any questions you have.
Talk on the phone with the seller and again, ask and document all the questions and answers you discuss.
It is also more than appropriate to ask the seller for extra pictures of an item.
If something smells fishy or seems to be good to true, abandon the idea of the item and keep looking.
When calling on a seller to look and potentially buy an item, make sure to bring along a friend or adult family member.
Only pay in cash. Don't offer any other type of payment, and then ask for a receipt of payment from the seller.
Other Craigslist.org references for learning more: