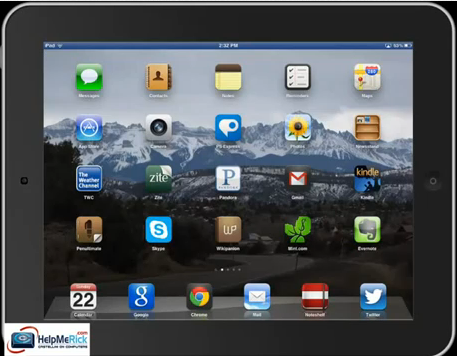 Last year, I introduced the Grand Valley Computer Users Group to the iPad and discussed what it was, how it worked, and why it might just replace laptops or computers for some computer users. After carrying one around for a year, I am more sold than ever on the utility and easy of use of these little technology jewels.
In today's class/meeting, I again discussed the what and why's of the iPad (click here to download or print today's presentation), but we also went into a little more depth of how the iPad works, tips and tricks, and worthwhile apps and how to find them.
I only recently garnered the technology to create iPad tips, so here is a list of the iPad/iPhone tips that I've started compiling here at HelpMeRick.com:
Here are some other great reference links for the iPad/iPhone:
Lastly, I talked about looking for an iPad in the refurbished section of the Apple store where you get a fully refurbished and original warranty for a good price.