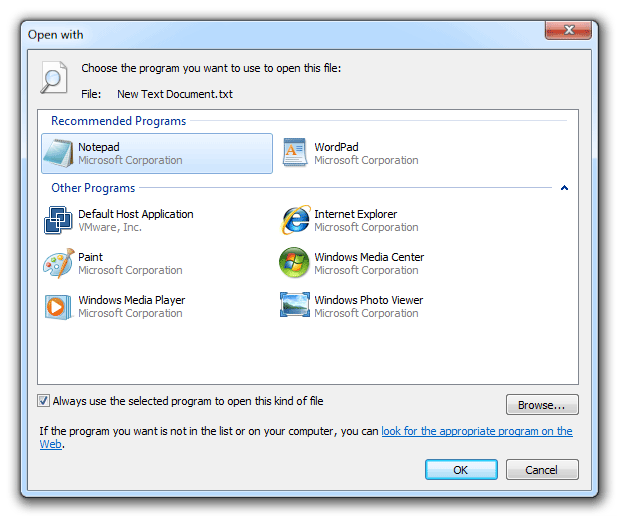 Have you ever wondered how to get your picture files to open directly in your image editing program? Or maybe correct a problem with PDF documents not opening in your PDF reader?
Read on to learn how to get your files to open where you want them to when you double-click on them. For example, by default JPEG picture files open with Microsoft Windows Image & Fax Viewer. Maybe you want them to open with Adobe Photoshop Elements instead. Here's how:
Find a file on your computer that you would like to have open in a different program.
RIGHT Click on the target file (Hold down the SHIFT key on your keyboard if using Windows XP or earlier)
A menu will pop up, when it does release the keyboard keys.
Click the Open With option
Scroll through the list of programs and click once on the program you want to associate with the file
IMPORTANT STEP:  Click the check box that says "Always use this program to open this type of file"
Click on OK
From now on your files will open with the new program. Watch the video below to see these steps in action!
If you aren't sure what programs should be associated with what programs, read my tip on learning more about that aspect of file associations by clicking here.