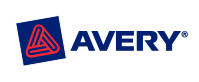 Avery's Design & Print labels is a fantastic resource to create labels from your computer with nothing to buy except the labels!  Avery developed this free service so that you can create quick, clean and flexible labels. The service is free and works inside your browser. Since it is a Web 2.0 application (works in your web browser), any computer user can use it from any computer regardless of operating system.
In addition to adding many customization features like personal graphics and more pre-made designs, Avery also added the ability to mail merge. I didn't feature mail merge in this video, but it does work if you need it.
Have a look, and give Avery's Design and Print a try…I think you will like it!