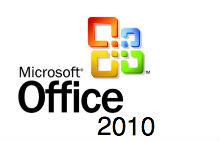 Microsoft will release Office 2010 in the next few weeks. The upgrade price will likely cost around $130 for the home edition which includes Word, Excel and Powerpoint. The professional versions cost as much as $500 depending on what package you get. After almost fifteen years of using Microsoft Office and watching others use Microsoft Office, I can say without hesitation that it is a waste of hard earned money for most people, and don't be pressured or swayed into purchasing it.  Here's why:
3 Reasons NOT to upgrade to Microsoft Office 2010
You own an earlier version and barely scratch the surface of its capabilities and probably only use Word anyway. To view files created by newer versions, just download the Microsoft Viewers. The new version will gain you nothing more than a lighter wallet.
The new versions require a steep learning curve…even for techies! Office 2007, three years later, continues to frustrate even the most seasoned Office experts.
Evaluate your needs; if you use only the word processor, and you only write basic letters, minutes, lists, etc, the power in Microsoft Office is overkill as are the extra programs.
5 Alternatives to Microsoft Office 2010
Same as the first one above…you already own a copy of a previous version. Newer isn't always better.
OpenOffice productivity suite offers an extremely capable (and in some cases more capable) group of products for free.
Google Docs online document management and creation….also free.
Zoho online document management and creation. Again free and very powerful!
Microsoft Works comes pre-installed on most computers and includes enough power and features to satisfy most computer users…AND you can share those documents with other users if you save them properly (RTF for word processing, Excel 5.0 fore spreadsheets).