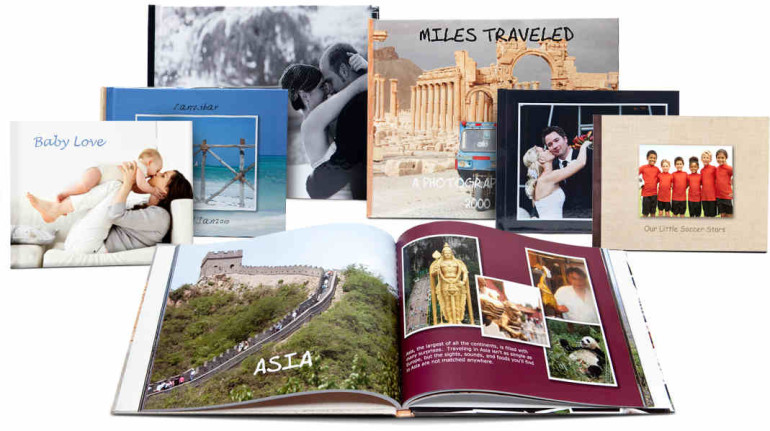 Digital photography allows us to take thousands of photos, but they don't do much good if they stay on your computer and you never get to share or enjoy them. For sharing, nothing beats printing. And I highly suggest you do NOT print your own photos at home unless you have two things: 1) an enormous amount of time, 2) it's your love and hobby and you have take some of that time to properly learn how to print at home.
Instead, I recommend using printing services (even the one at your grocery store). For really special events or to create an album for a year, however, I like producing a digital photo book via one of the many services online. My favorite is Shutterfly, but other good ones to look at are winkflash.com, snapfish.com (now a HP property), or Picaboo. Apple users can get similar services from Apple's own printing company via iPhoto.
Any of these services will give you the opportunity to create not only customized photo books, but also cards, calendars, photo gifts of all types, and of course prints.
In today's class, I demonstrated how to create a custom book using Shutterfly. With all the services, the steps are the same:
Upload your photos to the service (Picasa lets you do this with many services from within Picasa).
Log into the service and upload your photos if you didn't already do it using Picasa
Navigate to the book making page
Select a theme/template to get started
Select and start inserting your pictures and text
Remember to save your project as you build it. The project can be built over many days or weeks, it does not have to be completed in one sitting AND it can be worked on from any computer.
Watch the short video below to see these steps in action.