If you accidentally told Firefox or Chrome to save a password for a site that you didn't intend to save the password and login information, this tip will instruct you how to find the site and delete its login information so that you have to manually type it in each time you visit the site.
Saving login information for sites like Netflix or a cooking web site or similar are fine, but for security purposes, it is best to NOT have your browser save login information for your email, banks, credit cards and social media sites. The only exception to the rule, that I can think of, is when you use a laptop or mobile device that is protected by a tough password or bio-metric security (fingerprint).
Here's how to delete the sites that have saved passwords you would prefer not be saved in Google Chrome:
1.  Start Google Chrome
2.  Click the 3 vertical dots menu in the upper left corner (no name has been established for this new menu incarnation)
3.  Click Settings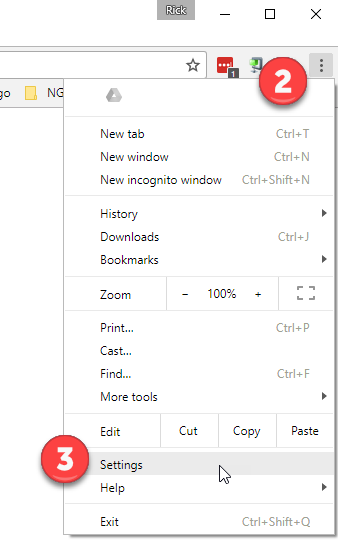 4. Use the Settings search box at the top of the screen and start to type:  passwords
5. Click Manage Passwords from the results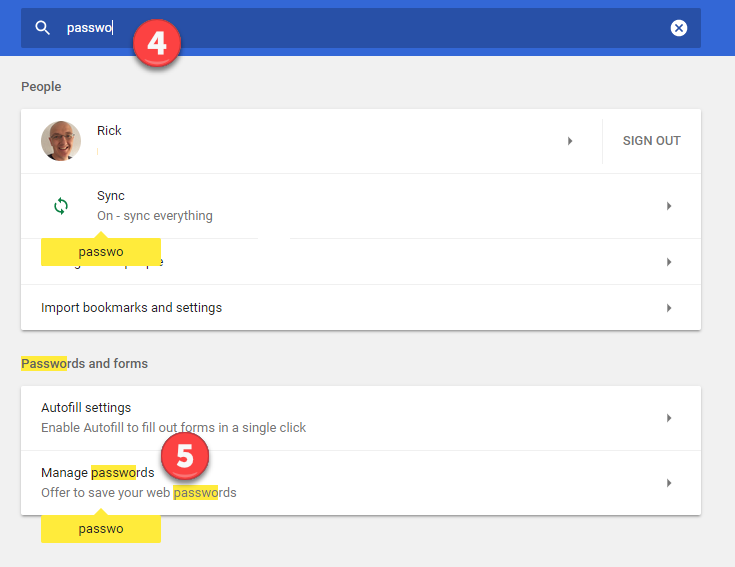 6.  Either scroll through the list of saved passwords OR
7.  Use the small search box to find your site
8.  Finally, click the 3 small vertical dots next to the site you want to delete and click Remove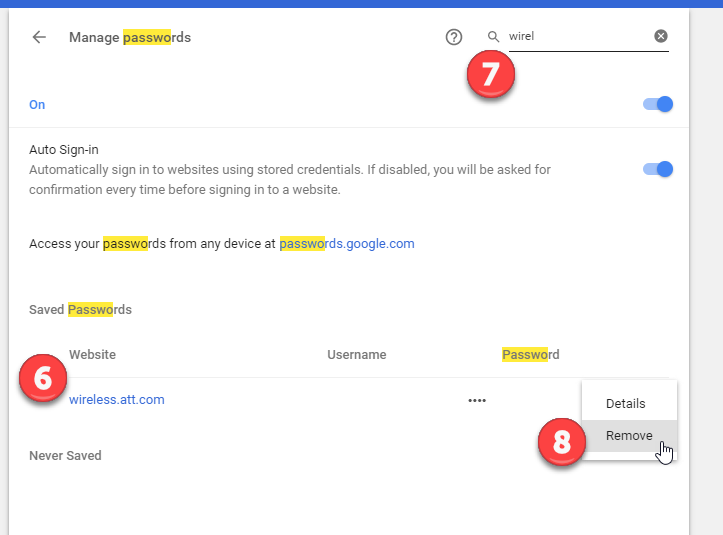 ---
Here's how to delete the sites that have saved passwords you would prefer not be saved in Firefox:
1.  Start Firefox
2.  Click the "hamburger menu" in the upper right corner (that's truly the
name for a menu
represented by 3 stacked horizontal lines)
3.  Click Options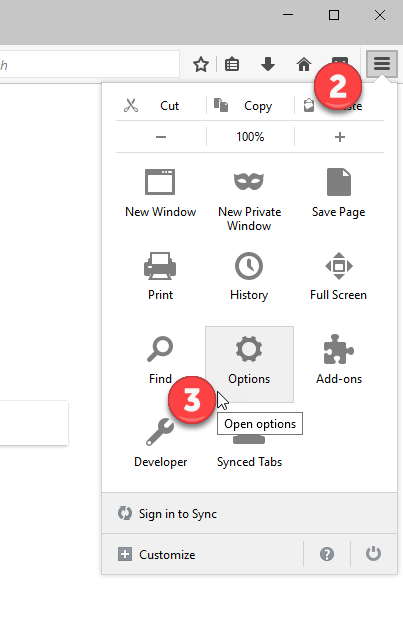 4.  Click Security from choices on the left
5.  Click Saved Logins button
6.  Find the site you would like to delete the login information for and then click Remove button at the bottom
7.  Repeat for any sites you don't want saved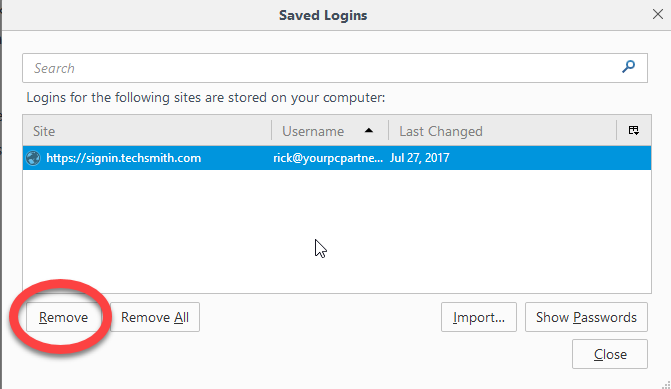 To prevent sites from being saved in the future, click Never Save from the option when presented: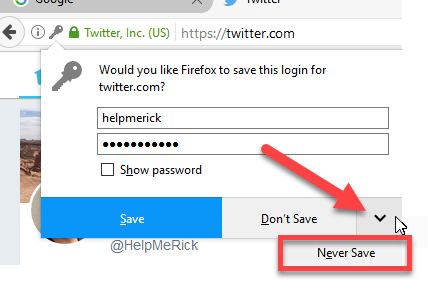 If you would like the instructions for an alternate browser, please leave a comment below!