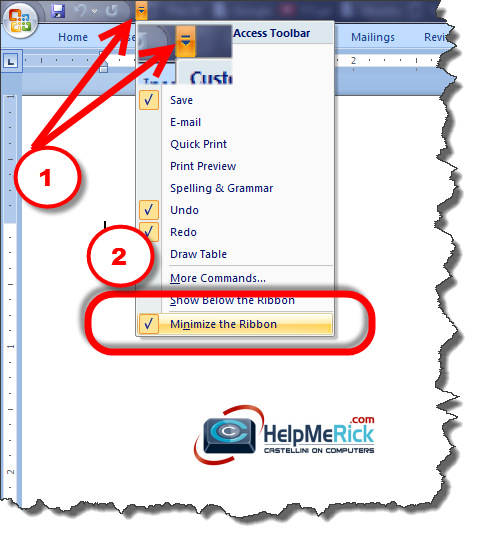 Recently, I have been answering the question of how to restore a missing toolbar or ribbon from Microsoft Office tools like Word, Excel, or PowerPoint. This tip works for any of the Office tools 2007 or newer. Usually, the toolbar goes missing because of an errant click or keyboard combination.
In the video below, I show how to restore the ribbon using the little drop down menu in the upper left corner of any Office product (again, Word, Excel, PowerPoint, etc). After clicking the menu, simply uncheck the Minimize Ribbon option.
One bonus tip that I didn't mention in the video:  keyboard shortcut aficionados can use Ctrl+F1 on the keyboard to hide or show the Microsoft Office Toolbar/Ribbon.
Here's the video!