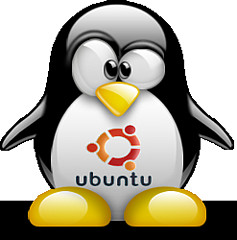 Ubuntu released their newest version this past October. In addition to cleaning up the code and making it boot faster, look better, and run faster, I think one of the nicest additions (particularly for beginners) is the Ubuntu Software Center. This tool allows users to easily search for and install programs and utilities with just a few clicks. Prior to the Software Center, the process was much more laborious.
Here are the steps that I demonstrate in the video:
Start Firefox
Erase any text in the address bar and type: http://tinyurl.com/27vslb
Press Enter on your keyboard
The Ubuntu Medibuntu page will appear. Highlight and copy the first set of code under the Adding a Repository section
Click Applications –> Accessories –> Terminal
Click Edit —> Paste form the menus (or push Ctrl+Shift+V on your keyboard)
Press Enter on your keyboard
Type your Ubuntu user password (or admin password)
Press Enter on your keyboard
Wait for the repositories to be added
Switch back to Firefox
Copy the second set of codes
Switch back to Terminal
Paste in the new command
Push Enter on  your keyboard
Close Terminal
Close Firefox
Click Applications –> Ubuntu Software Center
Now you can search for or browse for applications you would like to add, click the title you want to consider, read more about it, look at its screen shot and then click the Install button if you decide to install it.
Watch all these steps in the video below: