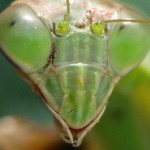 It seems that spyware, adware and other malware that doesn't quite fall in the category of a virus grows by the day. Unfortunately, even the best protected computers and computer users can get hit by these sneaky destruction machines by tricking us (social engineering) to thinking we are either using, viewing or downloading something other than it is. In order to fight back, we need to be smarter Internet citizens in addition to properly protecting our computers.
Again, I'm talking mainly to Windows computer users since this scourge on digital society has little to no affect on Mac and Linux users.
The Internet has been with us long enough, that we have become a little too complacent with what we click on as we browse or search the Internet. In this short video, I point out some of the common pitfalls that many computer users make that end up in lethargic computer performance, Internet problems, pop-ups and much more. Take a few minutes to increase your Internet browsing IQ by watching the video and learning some of the techniques that will help you keep your computer clean and more money and time on your side.