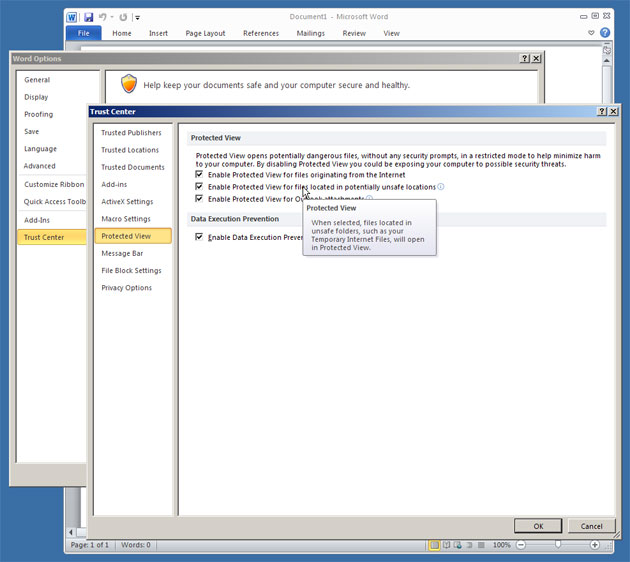 This particular problem has come a few times lately, so I thought I better write out the solution for the website for both my memory and for others who might have the problem.
Here's what the problem looks like: Outlook 2007 or Outlook 2010 users try to open a Microsoft Word or Excel document and cannot do so. Usually this occurs with Word/Excel 2007 or 2010 only. To solve the problem of opening Word (and Excel) documents in Microsoft Outlook, try this:
Close Microsoft Outlook
Open Microsoft Word
Click File (or little Office orb for 2007 version) in the upper left hand corner of screen
Click Options
Click Trust Center
Click Trust Center Settings
Click Protected View
Uncheck the following boxes:

Enable protected view for files originating from the internet
Enable protected view for files located in potentially unsafe locations
Enable protected view for outlook attachments

Click OK
Click OK again
Close Word
Open Microsoft Outlook and try your attachments again
I hope this helps you! Good luck.