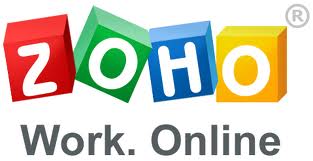 This is my last installment in my Zoho.com tour, but far from the full capabilities of Zoho. So far I've introduced you to Zoho Writer (word processing application) and Zoho Sheet (spreadsheet application). For Part III in my series, I'm giving you a quick tour and demonstration/instruction on how to create a database with Zoho. Zoho has two database applications; one called Creator and the other called Database and Reports. I focused on the Creator application in my video tour.
Database programs offer the most flexibility and ease of use for collecting data on any subject from a book collection, to a club member address list, to tracking expenses for your home or business. Once you learn a few techniques with database design and creation, I'm willing to bet you will leave the lowly spreadsheet behind for gathering this type of data.
Zoho's database application provides, in my opinion, unparalleled ease of use AND power for both the beginner database user and the advanced user. I strongly encourage anyone ever remotely interested in database collection or anyone who hasn't been able to find the perfect data collection program to give Zoho Creator a try after watching my short video below.
Some of Zoho's database features include:
Convert spreadsheet data to database
Online, anywhere access
Easily build powerful database collection forms with drag and drop
Sophisticated form elements including drop down lists, radio buttons, check boxes, date pickers and more
Embed collection forms in your web page or blog
Query data
Export data to multiple formats
Use a powerful scripting language to enhance your database
and much more.
Watch the short video below to see how far online applications from Zoho.com can take you.