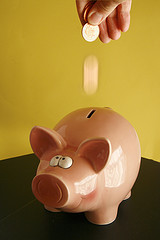 The web and email were not meant to be printed.
However, many computer users love to print many things we receive via email or the web. In this tip, I'm going to teach you how to use less paper and ink when printing AND get better looking printouts for things you do want to print.
If you combine this new tip with my Print Preview tip, my print what you want tip, and learn how to use your printer's draft mode (if available), and you will find yourself making less frequent trips to the store for ink and paper.
This tip is very visual, so you will learn the most by watching the video.
In a nutshell, though, this tip involves one simple adjustment you can make to have your printed page be reformatted for printing and offline reading. In the video I demonstrate how get better looking prints from HotMail (MSN email, Qwest, Windows Live), Yahoo Mail, Gmail, and from news web sites, recipe sites and map sites as well.
Try it, you will be amazed…if not, I will give you your money back!!