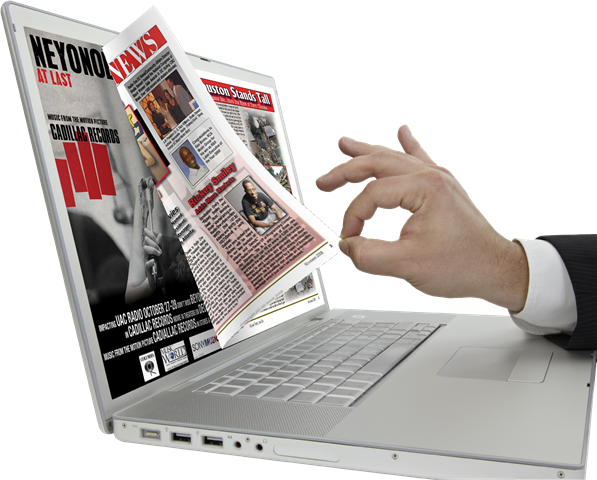 More than a year ago, Google announced the demise of iGoogle on November 1, 2013. iGoogle gives users the ability to create a customized page with all the digital items that are important to them. You can add score and sport tracking, financial portfolios, weather watching, email at a glance, news of your choice, and much more. All customizable and all just for you. I like to think of these types of pages as custom, digital newspapers.
Yes, Facebook and Twitter and other services may offer similar options by "Liking" or "Following" different providers, but they still can't hold a candle to the at a glance ability of a custom web portal. Yahoo and MSN offered similar services long before Google did, but the Google page seemed to be more customizable and usable.
However, as of November 1, 2013, iGoogle will be no more and Google has given users nearly 2 full years to prepare for its absence.
Today, I'm teaching my local Computer Users Group what options are out there to replace iGoogle. Amazingly, after all these years, this video and tip I titled Create your own personalized newspaper is still more than valid because I used Yahoo's system called My Yahoo. I used the My Yahoo system again in the class today, but for those who want to try and mimic their iGoogle pages as closely as possible with as little hassle as possible, I found that Netvibes is the best option I can find.
I eliminated these other custom web portals because they did not pass my litmus test of customizability, easy of use, or it was unclear who was behind the page development and maintenance.
Use my previous tip and video to learn how to use My Yahoo as your customized start page/newspaper/aggregator/portal OR use my instructions below and video on how to use Netvibes and import your existing iGoogle Page.
Log into your iGoogle web page
Click the gear icon in the upper right corner of your iGoogle page
Click iGoogle Settings
Scroll all the way to the bottom of the settings page
Click the Export button
Save your iGoogle settings in a location where you know you can find it for a step we will use it for below
Now we need to convert this data from iGoogle, start by going to the conversion tool at Netvibes here.
Minimize your browser
Go to the location on your computer where you saved the iGoogle settings in step #6
RIGHT click on the file and choose "Open With" from the menu
Click Notepad (if you are using an Apple computer, choose TextEdit and similar for Linux users)
Once the file is open, Click Edit –> Select All from the menus (or Ctrl+A on your keyboard)
Click Edit –> Copy from the menus (or Ctrl+C on your keyboard)
Go back to the conversion tool we minimized in step #8
RIGHT click in the box below the "Paste your iGoogle backup here" box
Click Paste
Click the Convert to OPML button under the first box
When the converted text appears in the 2nd box, Click the, Save as file button
Save this file in a known location as we will need it in a step below
Go to the main Netvibes web site
Click Get Started button under the "I'm Just Me" box
Click Get Started again under Basic option
Enter a topic you are interested in or click one of the ones provided for you
Click Sign up in the upper right corner
Choose to either create a new account or use the Facebook Connect method if you prefer
Once signed in to the Netvibes account, Click the Green Add button in the upper LEFT corner of the screen
Click Feeds
Click Browse in the "Or import OPML" section
Navigate to where you saved your file in step #19 and double-click the backup file
Click the Import button
After a few moments, Netvibes will let you know that it imported your feeds from iGoogle.
Your topics/feeds will begin to appear and if you had different sections in iGoogle, they will duplicate in Netvibes.
Now it is time to dig into Netvibes and use the gear icon to customize your sections (many options are available) or click the drop down menu next to any tap and customize the layout of your new page.
This seems likes a lot of steps, but it isn't as bad as it seems. Read through the steps, then see the steps played out in the video below.