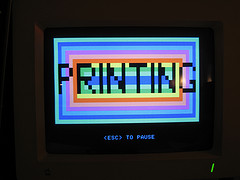 How many times do you curse at your printer when you print a joke from email or some web page information and get two or more extra sheets of paper with useless information?
Follow this tip and experience printing bliss from email or Internet and your word processor too!
On the web,
Select the text (by clicking and dragging with your mouse) that you would like to print
Click File and Print from the menus (don't click the Printer icon),
You will see the option to print all pages, certain pages or only your selected text. Choose this last option and only the text you selected will print!
Outlook, Outlook Express, and Thunderbird users will see similar options if you first select the part of email that you would like to print, then click File and Print from the menus and choose the selected text option as above. Your printed pages will contain only the text you highlighted with your mouse.
Other tips related to this one that you might want to read if you like learning and saving money:
Enjoy the tip and happy printing!