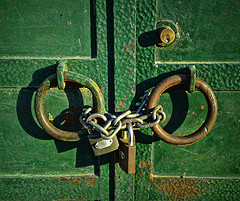 I write about Internet security frequently because I see too many breaches of Internet security every single day. And by Internet security, I'm referring to keeping your computer free of spyware, fake security software and other annoying, time consuming, and expensive ailments that can strike your computer.
THESE TYPES OF INFECTIONS ARE PREVENTABLE.
First, I need to exempt Mac and Linux (Ubuntu) users from reading this article since they are almost entirely immune from these problems. Of course, if you are a Mac or Linux user and want to read on simply to gloat at how secure and easy your computing life is…feel free.
Back to my Windows readers. I don't use all caps often, but I do want to reiterate that by educating yourself, you can avoid the costly and time consuming problems associated with malware infections. It is also important to know that there is not a security product on the market that can save you from yourself. The degenerates who create spyware use social engineering to trick you into agreeing to installing their software…doing so gives their software rights to circumvent your existing security software.
It's kind of like the police…we have them in our communities, but they can't follow us around every where we go. Ultimately, it is our responsibility to be aware and make smart decisions. Same with the Internet.
Please, take the time to read the following tips, watch the videos and follow the advice. You will be safer, and you will save money. And if you feel so inclined, please click the donate button to the right of this article to thank me for giving you the tools and education to avoid the traps of the modern day Internet…for Windows users.
If you have been stricken with SCD or malware infections, you know the time lost and financial burden it causes. Take some time to learn how to prevent it, and share this information with your friends and family.
OR, you could take the bold move of switching to Linux/Ubuntu or Apple's Macintosh and be instantly more productive and safer.