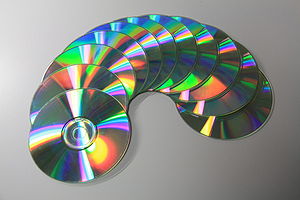 Photos
I'm betting that your photos top the list as your most precious data. If that is true, then you want to back that data up. First, you need to store all your photos in one easy to find (and backup) spot. My suggestion is to use the default My Pictures folder found in all versions of Windows. If you have not purposefully moved your photos to another location, then they should all reside there now.
However, since we all receive many photos via email, it is important to NOT save those photos in email, but rather pull them out of the email and save them to the My Pictures folder for safer keeping. This tip explains how to do that:
Once you have all  your photos in one place, you can use CDs, DVDs, or other media to back them up..and I recommend making a minimum of two copies of your backup and store one of them off-site or in a fire proof container. To me, the easiest way to gather and backup all your photos is using Picasa. Here's how:
Backup Media
Before we get started on backing up other data, let's talk about how to use backup media like a flash drive or CDs and DVDs. These tips will bring you up to speed:
Email
Now that your photos are safe and sound, your email is probably pretty important too. If you are using a service like Gmail, MSN (HotMail), or even AOL email, your email is saved off-site and backed up regularly for you. If you don't trust this type of automatic backup and have a few emails that you would like to have physical possession of, then either print it out or learn how to convert your email into a PDF document that you can save digitally.
If you are using Microsoft Outlook (email system that also includes a calendar, to-do lists, notes, etc), you can search your computer for the following file:  outlook.pst  and back it up to a flash drive, CD or DVD. Keep in mind that only computers in the last few years automatically have DVD burners installed…prior to that, it was an option you had to ask and pay for separately.
If you are using Outlook Express to send and receive email, click here for a video tip on how to backup your email.
Now your email is safe and sound, but what about your address book? Again, if you are using an online service to send and receive email (Gmail, Gmail, Gmail), your address book will always be there. You can use the various tools the services provide to export and save it separately if you wish. Here is my fairly comprehensive tip for backing up all other email address books:
Bookmarks (favorites)
Do you save lots of bookmarks or favorites on the web? If so, then again, you need to back it up periodically to preserve those bookmarks. Here's some tips how to do just that:
Documents
Do you have word processing documents, spreadsheets or other files you have created that need to be backed up? If so, flash drives make the best medium for backing up this type of data. Here's how:
Financial, genealogy, and other data
If you use Quicken, a genealogy program, or other specialized database type program to create and store information, then using flash drives for them works perfectly as well. Refer to the above two tips.
Online Backup
Lastly, another increasingly popular (and I think effective and smart) way to backup data is using an online service like DropBox, Carbonite or my favorite, Mozy. I have written a tip on how to setup and use Mozy Online Backup here:
In the end, backup is your best form of insurance against hardware failure, virus attacks or other catastrophe. The more often you backup and the more diverse your system is, the better off you will be. Trust me, learning to backup is cheap insurance and you will sleep better at night knowing your important digital stuff is backed up.
Related articles by Zemanta